Keynotes: Thursday, June 16
Blessing or Curse? Artificial Intelligence in Business
Date: Thursday, June 16
Time: 14:00 – 15:30
Place: Theater Winterthur
Chair of the Session:
Reto Steiner, Conference Chair EURAM 2022
Suzanne Ziegler, Co-Chair EURAM 2022
Professor Jella Pfeiffer, U Giessen, Germany

Dr. Sebastian Wedeniwski, Global Head of Cloud & DevOps, Standard Chartered, Singapore

Eduvigis Ortiz, Strategic Alliances Leader at SAS, Founder & President Women4Cyber, Madrid, Spain

Professor Nassim Nicholas Taleb, Lebanon/USA

Reto Steiner and Suzanne Ziegler
The Future of AI-Based Consumer Assistance Systems
Keynote Speaker: Prof. Dr. Jella Pfeiffer
Professor for Digitalization, E-Business and Operations Management, Justus-Liebig-Universität Giessen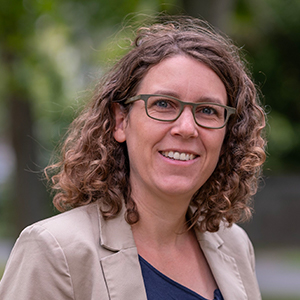 Jella Pfeiffer is professor for digitalization, e-business and operations management at the Justus-Liebig University Giessen. She finished her doctorate and habilitation at the Johannes Gutenberg University Mainz. She also worked at the Karlsruhe Institute of Technology (KIT) where she she was manager of the Karlsruhe Decision&Design Lab (KD²Lab). She studied and taught at universities like Harvard, HEC Lausanne and Sauder Business School in Vancouver. She is a leading expert in data science, experimental research and eye-tracking. One of her current main topics is the design and evaluation of intelligent user assistance systems helping consumers to make their choices, not only in common e-commerce setups but also in virtual reality shopping environments. Her works are published in leading journals including Information Systems Research, Journal of Management Information Systems, Journal of the Association of Information Systems and European Journal of Operational Resesarch.
https://www.uni-giessen.de/fbz/fb02/fb/professuren/bwl/e-business-operations-management/team/prof-dr-jella-pfeiffer
The Practice Perspective: AI at Standard Chartered Bank
Keynote Speaker: Dr. Sebastian Wedeniwski
Global Head of Cloud & DevOps, Standard Chartered Bank, Singapore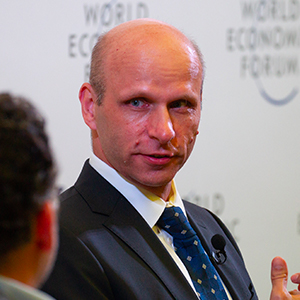 Dr. Sebastian Wedeniwski is the Global Head for Cloud & DevOps at Standard Chartered Bank. He joined the Bank in April 2017 and is based in Singapore. In this role, he is leading the Cloud First strategy to bring pace and scale to the adoption of Cloud for the Bank. Prior he was the CIO heading the Bank's technology and data strategy, enterprise architecture and enterprise tooling for Technology Product Lifecycle, Engineering Excellence and DevOps.
Prior to joining Standard Chartered, he was an IBM Distinguished Engineer and the Chief Technology Officer for IBM's global Industrial Sector and started his career at IBM Research & Development Laboratory Germany in 1998.
Sebastian is a mathematician and computer scientist by background, he graduated both in Mathematics (Cryptography) and Computing Science (Computational Mathematics) in 1997 and received his Doctorate Degree in Mathematics (Number Theory) from the University of Tübingen in 2001. Sebastian has published multiple books and owns several patents.
AI for Cultural and Business Transformation
Keynote Speaker: Eduvigis Ortiz Moronta
Strategic Alliance Leader at SAS Institute / President & Founder  Women4Cyber Spain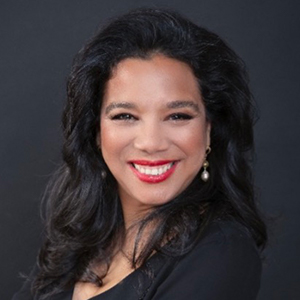 Edu Ortiz is a seasoned executive with more than 30 years of experience, mostly in the area of business consulting and information technology.  Her main strengths are to define and to execute sales strategies, to manage partnership ecosystems and to execute joint business plans for strategic alliances.  She is passionate in driving innovation through collaborative solutions for clients. In the last years her top priorities have been to develop solutions using Cybersecurity integrated within Big Data Analytics, Artificial Intelligence, Cloud and Digital Transformation portfolio. She has a comprehensive experience in business transformation, business development and alliances management in international and multicultural environments.
Edu is an industrial engineer (PUCMM, Dominican Republic).  She was awarded a Fulbright scholarship for a Master of Science in Engineering (Quality and Reliability) at Arizona State University (ASU), USA. She also holds a General Management Program (PDG) by IESE Business School, Madrid, Spain with the Lidera Scholarship. She participated in the Corporate Governance Program W50 Banco Santander at UCLA Anderson School of Management and in the Promociona Program at ESADE.
Edu is very engaged in the promotion of an equal opportunities' society.  In that matter she volunteers to be a change agent whenever and wherever she is.  She has been Board member of the Professional Women's Network in Madrid for seven years.  Currently, Edu is founder and President of W4C Spain (Women4Cyber Spain) and leads the Madrid chapter of the MeetUp for Women in Machine Learning and Data Science (WiMLDS). Edu serves as mentor in the Pulsar Program of Fundacion Everis and in the Women & Engineering Program of the Royal Engineering Academy (RAI) in Spain. She also is a judge in the Technovation program.
Fragility and Nonlinear Responses
Keynote Speaker: Nassim Nicholas Taleb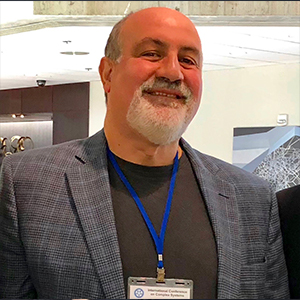 Nassim Nicholas Taleb spent 21 years as a risk taker (quantitative trader) before becoming a researcher in philosophical, mathematical and (mostly) practical problems with probability.
Taleb is the author of a multivolume essay, the Incerto (The Black Swan, Fooled by Randomness, Antifragile, and Skin in the Game) covering broad facets of uncertainty. It has been published  into 43 languages.
In addition to his trader life, Taleb has also written, as a backup of the Incerto, more than 50 scholarly papers in mathematical statistics, genetics, quantitative finance, statistical physics, philosophy, ethics, economics, & international affairs, around the notion of risk and probability (grouped in the Technical Incerto).
Taleb is currently Distinguished Professor of Risk Engineering at NYU's Tandon School of Engineering (only a quarter time position) [and, finance related bio only: scientific advisor for Universa Investments]. His current focus is on the properties of systems that can handle disorder ("antifragile").
Taleb refuses all honors and anything that "turns knowledge into a spectator sport".
Taleb traveled the conventional route of education to real-life and theory to practice in inverse sequence from the common one, moving from the practical to the philosophical to the mathematical. He started as a trader, then got a doctorate in mid-trading career; he wrote literary books before writing technical papers, and his work became progressively more technical and formal with time.