Keynotes: Wednesday, June 15
Leading Digital Transformation
Date: Wednesday, June 15, 2022
Time: 17:30 – 19:30
Place: Theater Winterthur
Chair of the Session:
Reto Steiner, Conference Chair EURAM 2022
EURAM 2022 Conference Chair

Prof. Jean-Marc Piveteau, ZHAW

Prof. Kathrin Moeslein, EURAM

Government Councillor of the Canton of Zurich

President of the Swiss Confederation




Managing Director, digitalswitzerland

CEO, Hotelplan Group, Switzerland

Vice President, eBay, USA

Imperial College Business School, UK
Leading Digital Transformation
Keynote Speaker: David L. Shrier
Professor of Practice, AI & Innovation – Imperial College Business School, London, UK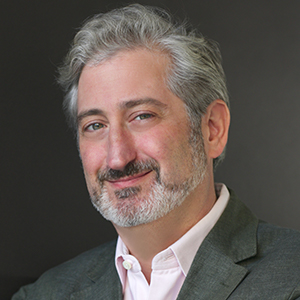 David Shrier is a globally recognized futurist and growth catalyst. He is a Professor of Practice (Artificial Intelligence and Innovation) with Imperial College Business School, Imperial College London, and a founding faculty member of Imperial's Centre for Digital Transformation. He previously was an Associate Fellow with the Said Business School, University of Oxford, and a Lecturer & Futurist at the Massachusetts Institute of Technology. He created and led the Oxford Fintech, Oxford Blockchain Strategy, and Oxford Cyber Security for Business Leaders online programs, and has taught courses and workshops for MIT such as Future Commerce (the first graduate fintech class in North America), Data Academy, Health Ventures, and Big Data and Social Analytics.
He is known for creating the four most profitable online classes in history, for MIT and Oxford, in the process pioneering a new $500m+ category in edtech. Fully 20% of everyone working in fintech and blockchain in Singapore, for example, have taken one of his classes.
David specializes in helping established organizations build innovative capacity, having developed $10 billion of value-creation opportunities with companies including Kyriba, Dun & Bradstreet, Ernst & Young, GE, Wolters Kluwer, The Walt Disney Company, UBS, AOL Verizon, Peoples Group, and Starwood, as well as leading private equity and VC funds. In his private sector work, David is CEO of AI edtech pioneer Esme Learning (a venture-funded AI workforce transformation company), CEO of Adit Edtech Acquisition Corp. (NYSE: ADEX) (which, in November 2021, announced a $3.3 billion business combination with carbon-free bitcoin miner GRIID Infrastructure), and Managing Director of Visionary Future LLC (a venture studio).  In addition to the Boards of Directors of Esme and ADEX, he advises Copper Technologies (UK), a crypto prime broker; Dandelion Science, an AI healthtech company; and Kaleidoco, an augmented reality company.
David is on the advisory boards or steering committees of FINRA, the European Parliament, the UK Department of International Trade, the UK's HM Revenue and Customs, and WorldQuant University (a totally-free, accredited, online Master's degree in financial engineering).  He recently helped the eight nations in the Hindu Kush Himalaya region to develop climate resilience by applying fintech innovation, in collaboration with NGO ICIMOD.  He previously created the Commonwealth Fintech Toolkit, helping 53 nations navigate fintech policy.  He has testified to EU parliamentary committees regarding blockchain legislation multiple times, and previously advised the European Commission on regional innovation ecosystems, Millennium Advisors (a middle market credit liquidity provider) on strategic growth and leadership, and the Government of Dubai and the OECD on digital identity.
David's published books include Global Fintech (MIT Press 2022), Augmenting Your Career: How to Win at Work in the Age of AI (Little, Brown 2021), Basic Blockchain (Little, Brown 2020), Trusted Data (MIT Press, 2019), New Solutions in Cybersecurity (MIT Press, 2018), and Frontiers of Financial Technology (2016).  David Shrier was granted an Sc.B. from Brown University in Biology and Theatre, and he worked professionally as a dramaturg and director after college.