Letter of the President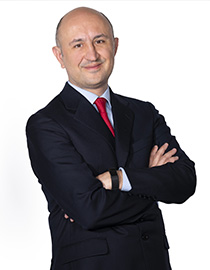 Dear EURAM members, friends and colleagues,
First of all, I would like to thank Kathrin Moeslein as she was able to successfully lead our society during the recent pandemic crisis. Despite several potential threats, she was able to keep our society on track, for example by moving quickly and effectively our conference from a face-to-face to a virtual one. As this was impossible to do without the collective effort of several people, I want to thank also all EURAM members and officers who supported Kathrin in addressing these issues: i.e., the members of the executive committee, the SIG leaders, the track chairs, the country representatives, the conference organisers, all EURAM members who actively participated to the life of our society (e.g., by submitting and reviewing papers, chairing and attending conference sessions) and the officers. I am grateful to all of you for what you have done to preserve and to develop our society during the recent pandemic crisis.
As a loyal and engaged member of EURAM, I am very happy to serve our society as its President for the next three years. It is a privilege and an honor to work with you all to design its future. In the past, I played several roles within EURAM. Initially, I was the corporate governance track co-chair for several years, and later the corporate governance SIG chair and the national representative for Italy. After I have been appointed as EURAM President, I started to invest my time to improve my knowledge of the society, e.g., reading website and documents, meeting vice presidents and officers, and analysing data on several aspects. It was an interesting and rewarding investment, that allowed me to learn a lot about EURAM current and future challenges. EURAM is a relatively young organisation – we have been founded in 2001 – that has a bright future and several opportunities. After the difficult period of the pandemic crisis, we can relaunch our society building on the great success of the last conference, that was superbly organised by the ZHAW School of Management in Winterthur, and on the energies and skills of our 1,500 standing members, coming from several European and not European countries.
The next conference hosted by Trinity College in Dublin will be a great event for all current and new EURAM members. Our SIGs and tracks chairs are already engaged to promote interactive and interesting sessions. We have just launched the first call for papers, and now we are looking forward to receive a large number of submissions. As you can see in the conference website, the conference will include 13 SIGs plus the general conference:
https://conferences.euram.academy/2023conference/
The large number of tracks (113) and symposia (38) accepted have exceeded our expectations and suggest that the next conference will be crowded and successful! It will be another great opportunity to meet, present, discuss, learn and share some time together. I am looking forward to meeting all of you in Dublin, 14-16 June 2023!
After the publication of the call for papers for the 2023 EURAM conference, we are close to launch the next doctoral colloquium. This event will be held just before the conference, i.e., 12-13 June 2023. However, we have already published the 14th EURAM Early Career Colloquium (EECC), that will be held 13-15 March 2023 with the support of the Gdansk University of Technology. More information is available at the following link:
https://euram.academy/euram?service=info&p=hq_EECC2023
I sincerely hope these two events will help PhD students and untenured colleagues to strengthen their research skills and professional network, so to support the attainment of their professional goals.
In September, I had my first meeting with both the executive committee and the board of directors of EURAM. Both meetings were very highly productive and interesting, and I am very happy and honored to work with such expert and passionate colleagues. Like any other academic society, EURAM has some challenges to address in the coming years, e.g., how to design and organise conferences (i.e., virtual, in person or hybrid), how to strengthen research and communication skills of PhD students and untenured scholars, how to positively impact policy makers and practitioners, how to reduce its footprint. I am confident that the EURAM leadership team will be able to address all these challenges and develop a bright future for our society.
I am looking forward to meeting you all soon!
Alessandro Zattoni
EURAM President