Letter of the President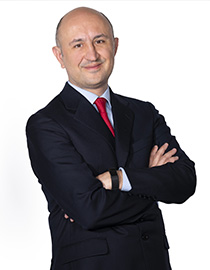 Dear EURAM colleagues and friends,
We are quickly approaching the 23rd Annual Conference 'Transforming Business for Good' – that will be held 14-16 June at the Trinity College in Dublin. The conference received 1976 submissions, involved 2200 reviewers, and will have over 500 sessions, 1306 papers presented, 41 symposia, and 6 labs. We estimate that more than 1,800 delegates will attend the conference ad well as 78 PhDs for the Doctoral Colloquium. I take the opportunity to warmly thank all EURAM stakeholders that made this possible: the SIG chairs, the Track chairs, the symposia & Lab panelists, the submitters, the reviewers, the local organizers (the Trinity College team!), the Chairs of the Doctoral Colloquium, the ExCom, the Board and the EURAM staff.
In 2023 European Management Review (EMR) celebrates its 20th anniversary. I invite you to go to the journal website to see how beautiful is the new cover. The two EMR co-editors (Anna and Michael) are leading the journal with passion and care, and the results are visible. However, all members may contribute to its development by performing various tasks: submitting their works, acting as reviewers and building their research on its content. I warmly invite all EURAM members to continuously support our Society's journal.
In March 2023, I attended the EURAM Early Career Colloquium hosted by Gdansk University. It was a great experience from several viewpoints: the generous and expert advices provided by mentors, the passionate aspirations and dreams of the early career scholars, the efficient and empathic coordination of the local organisers, the leadership of Pierre and the long-term involvement of past EURAM Presidents. I experienced one of the best expressions the EURAM spirit, i.e., how the interactions and dynamics between senior and young colleagues may contribute to develop a stronger and more cohesive community of management scholars!
Finally, I remind you that EURAM has launched the call for topics and symposia for the 2024 annual conference that will be organised by Bath University (24-28 June 2024). While we are quickly approaching our next annual meeting in Dublin, do not forget to start designing and planning the 2024 annual conference. The submission deadline is 7 July 2023.
It will be nice meeting you all in Dublin!
All the best,
Alessandro Zattoni
EURAM President