Letter of the President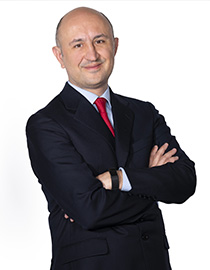 Dear EURAM members, friends and colleagues,
We are approaching the end of an intense year. It is finally time to rest and take a break to recharge energies and to spend some time with our loved ones.
At the same time, we need to remember that some important deadlines are rapidly approaching.
The next Annual Conference will be held in Dublin (15-17 June 2023) and will be organized by the Trinity College. The deadline to submit your paper to the 2023 EURAM Annual Conference is the 10th of January. As every year, the Annual Conference represents the physical meeting place where all EURAM members can both present and discuss their scientific research outputs and organize formal and informal meetings with friends and colleagues. As the number of tracks and symposia proposed for the Conference was very high, there are positive expectations that the Conference will be a great success.
The deadline for PhDs applying for the Doctoral Colloquium is the 17th of January. As usual, the EURAM Doctoral Colloquium will be organized just before the Annual Conference, the 13-14th of June. This event represents a great opportunity for junior colleagues to meet their peers from various countries, and to develop skills and competencies to boost your future professional career.
Other important submission deadlines for all EURAM members are:
7th edition of the Best Book of the Year: the 27th of January 2023;
5th edition of the EURAM Grants Scheme: 9th of March 2023;
5th edition of the EURAM Edith Penrose Award for trail-blazing scholars sponsored by INSEAD: the 10th of April 2023.
The year 2023 is a special one for EURAM as our journal – European Management Review (EMR) – will celebrate its 20th anniversary. I remind you to support the two editors in chief (Anna Grandori and Michael Morley) and the entire editorial team by reviewing, submitting, reading, and citing the journal.
I hope to meet you all next year at the EURAM Annual Conference and Doctoral Colloquium that will be held in Dublin in June 2023.
In the meantime, let me wish you a happy holiday season and a fantastic new year!
Alessandro Zattoni
EURAM President