Letter of the President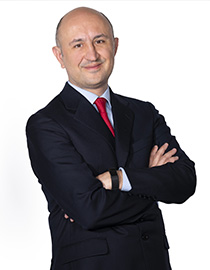 Dear EURAM members, friends and colleagues,
I have great memories of the EURAM 2023 Doctoral Colloquium and Conference organized by the Trinity Business School. It was a great conference both for the record number of attendees, and for the high interactions and engagement during the sessi17ons. While we are still collecting and analyzing your feedback to fine tune the organization of the next annual conference, I take the opportunity to warmly thank the Trinity Business School team, the SIG Teams, the VPs and staff, the guest speakers and panelists, the sessions chairs and discussants, the reviewers and submitters, and – last but not least – our partner DEKON.
The next conference will be hosted by the University of Bath. As usual, this will be the great annual event for all current and new EURAM members. Our SIGs and tracks chairs are already engaged to solicit your interest and to encourage submissions. We will launch the first Call for Papers the 26th of September, and now we are looking forward to receive a large number of submissions. As last year, the conference will include 12 SIGs plus the general conference one. For more information, please visit the conference website here.
However, we can anticipate since now that there has been already a great interest as signaled by the record number of proposals for tracks (67) and symposia (48) received! This number indicates that the next conference will be well attended and successful! I am looking forward to meeting all of you in Bath, 25-28 June 2024!
After we publish the call for papers for the 2024 EURAM conference on 26 September, we are close to launching the next doctoral colloquium. This event will be held just before the conference, i.e., 23-24 June 2024.
We have also started to design the call for paper for the 15th EURAM Early Career Colloquium (EECC), that will be held in March 2024. The workshop will be organized in collaboration with the University of Barcelona. More information will be published soon!
These two events are at the core of EURAM's mission, that includes also to help PhD students and untenured colleagues to strengthen their research skills and professional network. I am sure all colleagues that will attend these events will receive a boost of their professional career.
Before we will meet in one of the next EURAM events (i.e., EECC, DC, or annual conference) that will be held in 2024, you may have the opportunity to attend one or both webinars that will be held in the fall:
"Addressing problems arising from endogeneity in management research" with Professor Marco Giarratana, Vice-Rector of Research and Coordination (IE University), that will be held 25 September 2023, from 15:00 to 16:00 CEST;
"Applying for Starting Grants by the European Research Council (ERC)" with Professor Adriana Cristoiu, ERC Office – Panel Co-ordinator SH1 panels (Economics, Finance, Management), that will be held 23 October 2023, 15:00-16:00 CEST
You may find more information and register for attendance at this link: https://euram.academy/euram?service=euramEvents
European Management Review is also very active and attracts an increasing number of submissions and readers. Beyond regular submissions, EMR also launched two new special issues on:
Purpose-Driven Strategies, Deadline 31 March 2024. 
Click here for additional information.
Digital Transformation and Organizational Value Creation, Deadline 31 March 2024. Click here for additional information.
Finally, I would like to thank the outgoing VPs for the excellent contribution provided to the society: Dorota Dobija, VP for finance and governance; Pierre Dussauge, VP for EECC; Stefan Gueldenberg, VPs for practice; Rémi Jardat, VP for SIGs; Maria Rentetzi, VP for Science Diplomacy. You may find a short profile of the incoming VPs later in the newsletter. I warmly thank all of them for taking this challenge with passion. I like to only underline that there will be a new VP for Inclusion, Diversity and sustainability as these topics have a growing importance for all organizations. So, we need to take a position and develop practices to address them appropriately.
I am looking forward to meeting you all soon!
All the best,
Alessandro Zattoni
EURAM President