Letter of the President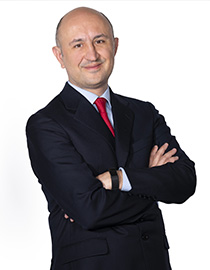 Dear EURAM colleagues and friends,
I hope the new year started well and everything is fine with you and your family!
The 23rd Annual Conference 'Transforming Business for Good' – that will be organised by the Trinity College in Dublin (15-17 June 2023) – attracted a very high number of submissions: i.e., 1976 in total. The SIG and track chairs have allocated the papers to expert reviewers. Based on the referee reports received, they have decided to accept a total number of 1701 papers that will be presented at the conference. I personally thank all SIG and track chairs and reviewers for the great work done!
Also, the Doctoral Colloquium has been very successful in attracting a large number of applications of PhD students, 117 in total! After a careful selection process, the DC chairs decided to accept 86 PhD students, that so will attend the EURAM Doctoral Colloquium held the 13-14th of June 2023. I would like to thank the DC chairs for this great success!
I remind you that the EURAM conference will also host Labs – i.e., workshop-type sessions where experts examine the frontier of a research field and highlight novel ways to advance the knowledge within the field on the 13th of June. This is a nice opportunity to interact with expert colleagues around hot and interesting topics.
I hope all EURAM members will be able to attend the conference as the program looks very rich and interesting. The opening session will see a special guest speaker: Mary Robinson, Former President of Ireland and UN High Commissioner for Human Rights and currently Chair of The Elders. Other special keynotes will be David Teece (Haas School of Business, Berkeley) and the two recipients of the Edith Penrose award for Trail-blazing Researchers: Anna Grandori (Bocconi University) and Giovanni Dosi (Scuola Superiore Sant'Anna).
While I hope to personally meet you all in Dublin, this year EURAM allows scholars not affiliated with a European university or school to have the option to present their research in a virtual day. With this option, we would like to support all EURAM colleagues that for various reasons cannot come to Dublin.
The year 2023 is a special year for European Management Review (EMR) as it will celebrate its 20th anniversary.
I am looking forward to meeting you all at the next EURAM Annual Conference that will be held next June in Dublin.
All the best,
Alessandro Zattoni
EURAM President