EURAM E-News, Quarterly, January 2020
Letter of the President
Dear colleagues and friends,

At the annual conference to be held in June 2020 in Dublin, EURAM will celebrate its 20th anniversary.

This will be a good opportunity to look back at what we achieved together since the founding and first conference of the academy in Barcelona in 2001. Reflecting on our goals and achievements may help think the path forward.

We know that EURAM aims at developing Management Research and Education to improve knowledge and practice about how to lead organised collective action. Yet, that being stated, the question of how to achieve this overarching goal remains.

Let me simply recap below what the Executive Committee did since I became president of the academy.

We discussed a strategy memo that I presented to the ExecCom, before communicating about it in the EURAM Newsletter dated June 2018. That served as a compass in what followed.

We have secured the business model of the Academy that made it possible to recruit a second permanent staff member, Nicola Pellegrino, at the headquarter in Brussels. With this additional resource, the intent is clearly to provide more services to members. Typically, we have launched the e-Directory that helps members connect to one another.

We have had the new statutes approved by the general assembly in Lisbon, improving the governance of the Academy and giving a stronger role to the SIGs – the heart of EURAM, with Rémi Jardat coordinating the SIGs. The new statutes will be implemented over a period of about 15 months. Silke Machold has been instrumental in moving forward the statutory issue relentlessly for over four years.

We have strengthened the EECC with Peter Dussauge, the DC with Mine Karatas-Ozkan, the grants and awards that Sibel Yamak had developed so well, including one with the Project Management Institute with Hervé Dumez, the presidential activities with Xavier Castañer who invites the presidents of partner national academies of management and international learned societies to discuss issues facing our community of scholars. The presidential activities help establish EURAM as a key player internationally. In return some of us have attended our partners' conference (ACEDE in Spain, AIMS in France, SIMA in Italy, AoM in the US, BAM in the UK, EGOS, etc.).

We have also started new initiatives that are already bearing fruits:

"Penelope" with Miia Martinsuo, aiming at attracting more colleagues to EURAM and inviting former members to come back to keep enjoying EURAM benefits; as part of this initiative, we lowered the membership fee for all members and offered two or three-years membership options. We have welcomed our colleagues from EDiNEB who were looking for a platform to pursue what their learned society had done over the years.

"Dual membership scheme" offered to partner academies to pay EURAM membership fee while renewing their membership to their national academy. This scheme is being implemented with ANPAD of Brazil and ACEDE of Spain. More are following, including SIMA from Italy, SFM and AIMS from France and ASAC from Canada.

"EURAM Sparks" with Stefan Gueldenberg, inviting our members to draft a two-pager that presents the main findings of one of their paper to practitioners; we also try to create some space for DBA or Industrial PhD candidates to join the doctoral colloquium and/or the main conference to help them understand what an academic conference is really like, while bringing their own perspectives into our sessions.

Transforming our IS with Luisa Jaffé and Nicola Pellegrino, to reconcile the subsystems that had emerged in four different sites over the years.

We have also started longer-term projects and initiatives that are yet to deliver:

The "EURAM Societal Challenges" to dig into some hot societal issues to voice what our management research community can contribute to public debates;

The "Soft Law" initiative around the rules of the game in our community to discuss and possibly influence the setting in which our profession operates in its diversity, while searching for quality and excellence in management research and education.

Considering a second journal beyond EMR to offer a second outlet for our members to publish their work in a context of transformation of the publishing landscape with Open Science and open access publications.

I was fortunate enough to become president after Sibel Yamak who had done a great job with her Executive Committee. When I took office, the house was in order, with ongoing projects that we could smoothly implement. We did our best to imagine additional initiatives to serve our members, our community and the field of management. Some of these initiatives, we have developed, and some others remain to be pursued. As I am going to pass the baton to Kathrin Moeslein next June after the Dublin 2020 conference, I am confident that EURAM will keep moving ahead.

I wish you all the best for 2020.

See you in Dublin!

Thomas Durand, President
EURAM Grants
http://www.euramonline.org/grants-and-awards/grants.html
EURAM is pleased to launch the third edition of the Research Grants Scheme.
http://www.euramonline.org/grants-and-awards/grants/740-cfa-euram-grants-scheme-announcement-2.html
Application Deadline: 17 March 2020
Wen Wang, University of Wolverhampton, UK, recipient of EURAM 2019 Grant for the research project Older Worker Retention and Workplace Climate in the Manufacturing Sector.
With the support of EURAM 2019 small grant award, we have compiled 4000 observations at the workplace, the preliminary finding was shared with 15 senior leaders of three local governments and organisations in the West Midlands, England, it was well-received. Meanwhile, I have been involved in organising a special session related to the award: Ageing Society in the UK and China: an emerging interdisciplinary research area at the ABCP2020 annual conference (15-16th June 2020 at Bringham University). We have received very interesting topics ranging from design, housing, marketing, and employment of ageing population for this session. 
EURAM Awards
http://euramonline.org/grants-and-awards/awards.html
EURAM Annual Conferences

EURAM 2020 Conference – 10-12 June 2020, Trinity Business School, Dublin
Submission Deadline: Closed
EURAM Doctoral Colloquium
EURAM Early Career Colloquium
9-11 March 2020, University of Huddersfield, UK
http://www.euram-online.org/community/eecc.html
Application Deadline: Closed
In the last few weeks
We received
1664 paper submissions for the EURAM 2020 Conference
91 applications of PhD students the EURAM 2020 Doctoral Colloquium
36 applications for the EURAM Early Career Colloquium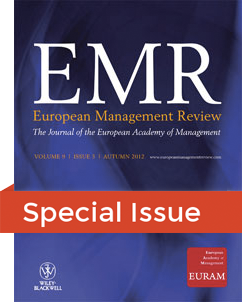 European Management Review – Permanent Sections
http://www.euramonline.org/2015-04-13-13-50-14/european-management-review.html
Methodology Corner http://euramonline.org/newsroom/events/196-methodology-matters-call-for-papers.html
Xenophobia Monitor http://euramonline.org/newsroom/events/443-xenophobia-monitor.html
Open Positions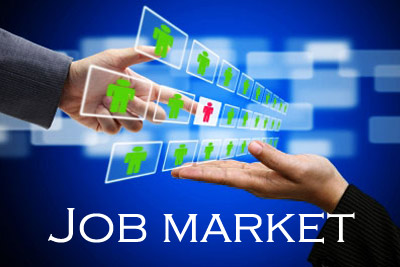 Most recent posting: http://www.euramonline.org/all-job-posting
NEWS FROM EURAM MEMBERS AND COMMUNITIES
Awards and Grants
[SIG 10 – PO – Project Organizing] Nominate Your Colleagues for the 2020 PMI Research and Academic Awards
The 2020 Call for Nominations for the PMI Academic Awards will be open January-March 2020. You can nominate your colleagues for the following awards:
The PMI David I. Cleland Project Management Literature Award
The PMI Linn Stuckenbruck Teaching Excellence Award
The PMI Research Achievement Award
Find nomination guidelines, submission details, and more at https://www.pmi.org/about/awards/research-academic.
Books, Journals & Publications
[SIG 14 – General Track] We ask for chapter contributions for a book that will be published by Routledge which will make significant contributions to the theory and practice of International Management Education (IME) by enhancing our understanding of the role of automation and ecological factors on the required skillsets for the future graduates of business and management programs and schools. The chapters will cover multidisciplinary issues across a wide range of contexts and perspectives. Please see the full description, requirements, and detail information attached.
More detail:
http://www.euramonline.org/components/com_foxcontact/uploads/5df53f956b703-CallforChapterContributions.pdf
Research Networks and Centres
[SIG 01 – B4S – Business for Society] The Department of Business Studies @Roma3 University has been granted funds under the H2020 EC Program for leading a CSA project titled SoPHIA – SOCIAL PLATFORM FOR HOLISTIC HERITAGE IMPACT ASSESSMENT. The project aims at creating a Social Platform gathering a vast and diverse community of stakeholders from different fields and disciplines interested in interventions in historical environment and cultural heritage sites in Europe. The overall objective of the project is to promote collective reflection within the cultural and political sector in Europe on the impact and quality of interventions in European historical environment and cultural heritage sites at urban level in order to promote a holistic impact assessment model, indicators and standards.
[SIG 02 – COGO – Corporate Governance] A new and unique flexible part time level 7 qualification programme for current board directors (Chair; CEO; CFO; SID; NED) and senior managers (aspiring directors) focusing on board stewardship has been designed and is being collaboratively launched in Romania by Henley Business School. Each cohort brings together Private, Public and Third sector participants for board level modules. Stage 1 PG Certificate, builds Director discretionary capacity and understanding your board; Stage 2 PG Diploma considers board dynamics and mentoring and coaching for board directors; stage 3 is MA that offers sector specific expertise, participants engage in a 6 month Business Challenge on governance at board level with findings shared at an annual conference.  The programme combines academic rigour and real world practical insights at board level in each module.
Link: https://www.henley.ac.uk/executive-education/course/ma-board-practice-directorship
[SIG 10 – PO – Project Organizing] Newly launched research project
Norway and Sweden are well-known countries for cross-country skiing, downhill and slalom skiing and large skiing events (projects). The project Ski Tour 2020 is part of the 2020 FIS Cross-Country World Cup and takes place in five arenas across the two nations between February 15th to February 23rd 2020. Ski Tour 2020 is a cooperation between the Norwegian and Swedish National Ski Associations and is said to be a unique experience. Seven researchers from Nord university in Norway will now follow the Ski Tour 2020 project in February and evaluate how risk management and stakeholder management works in a project where most of the project team is either voluntary workers or top performers (skiing athletes).
Scholarship and Doctoral Theses
[SIG 06 – INNO – Innovation] Professor Abderrahman Hassi (Al Akhawayn University, Morocco) is currently investigating mechanisms and circumstances under which empowering leaders spur their subordinates' innovative work behaviors. In fact, existing literature has mainly looked into the ways leaders encourage the generation of ideas, while the determinant factors pertaining to the implementation of creative ideas is still under-researched. Some of these factors include climate for initiative, climate for creativity and climate for innovation. For instance, he demonstrated that the climate for creativity dimensions of employee creativity recognition, flexibility to change and adequate resources for innovation pave the way for empowering leaders in the adoption of new management practices, processes or structures.
[SIG 06 – INNO – Innovation] On October 7, 2019, Professor Elisa SALVADOR (ESSCA School of Management, France) successfully defended her habilitation thesis and she has been conferred the Higher doctorate, also known as accreditation to supervise research (HDR), in economics sciences and management, from Paris13 University.
The HDR diploma is the highest diploma in France and allows to be a thesis director or chosen as a thesis rapporteur.
Professor Elisa SALVADOR's thesis was entitled "Innovation management: Research Spin-off firms (RSOs) and Cultural and Creative Industries (CCIs)". Here you can find a summary of her thesis: https://www.essca.fr/en/professor-elisa-salvador-has-been-conferred-the-accreditation-to-supervise-research-hdr-from-paris-13-university
Here is the link to the professional profile of Prof Elisa SALVADOR: https://www.essca.fr/en/people/salvador-elisa-professor
Workshops & Conferences
Call For Papers – Food Waste: Challenges And Opportunities In Sustainable Operations
Deadline: March 31st 2020
Purpose of the special issue – Food waste reduction and prevention is important because there are negative externalities that arise throughout the entire lifecycle of food and adversely impact the society, having at least three big impacts: economic, environmental and social. The purpose of this call for papers is to look for new theoretical and empirical contributions to move forward the agenda of food waste reduction and prevention in relation to challenges and opportunities in operations management.
To see more information, visit: fgv.br/rae/callforpapers
[SIG 01 – B4S – Business for Society] Green Stories Writing Competitions and Workshops. Research from Professor Baden shows that solution based stories, or stories that smuggle in green ideas/characters in the context of an otherwise mainstream story are more likely to inspire greener behaviours than catastrophic tales of climate change. So as a way to raise awareness, we ask writers to check out potentially transformative solutions on the website  http://www.greenstories.org.uk/  and integrate them into their story.  Upcoming free writing competitions are for Interactive fiction, flash fiction, novels, screenplays and Quick bites (8 min episodes). All are free to enter with prizes (including student categories) and potential routes to production/publication set up. There is a writer's workshop on 1st/2nd February 2020 at the University of Southampton, UK to generate ideas – see https://store.southampton.ac.uk/conferences-and-events/southampton-business-school/events/green-stories-writing-workshop
More detail: http://www.euramonline.org/components/com_foxcontact/uploads/5de8f64e74273-GSWWimage.gif
[SIG 03 – ENT – Entrepreneurship] We are pleased to invite you to participate in the  8th International Conference on Innovation Management, Entrepreneurship and Sustainability – IMES 2020, which will take place on May 28 – 29, 2020 at the University of Economics in Prague.
The deadline for full paper submission is January 15, 2020. All submitted manuscripts will undergo a double-blind peer review process.
The authors might submit papers for:
Presentation only (not to be published in the Conference Proceedings)
Publication in the Conference Proceedings
We gladly announce internationally recognised keynote speakers who confirmed their participation:
Wim Vanhaverbeke
Christopher Lettl
Thomas Zellweger
Jolanda Hessels
Rupert Baumgartner
More details on the conference tracks and manuscript templates see the website available at http://imes.vse.cz. For any questions, do not hesitate to contact us directly at imes@vse.cz.
More detail: http://www.euramonline.org/components/com_foxcontact/uploads/5de914e146204-CallforPapers2020.pdf
[SIG 09 – OB – Organizational Behaviour] Management revue – Socio-Economic Studies Call for Papers: New Work Arrangements – A review of concepts and theories
Submission Deadline: 31 May 2020
More detail: http://www.euramonline.org/components/com_foxcontact/uploads/5de8bfeadaad8-mrev-cfp-new-work-arrangements.pdf
---
Newsletter prepared by
Luisa Jaffé – EURAM Executive Officer
Eleonora Piacenza – EURAM Website Manager