Letter of the President
24 February 2022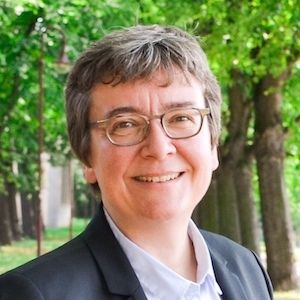 Dear Colleague,
Dear EURAM Member,
Today, as Russia attacked the Ukraine, we are confronted with the unthinkable and seemingly impossible: war in Europe. Let us take time to pause and stand shoulder to shoulder in solidarity with our colleagues in the Ukraine and neighboring regions.
Let us also remember that academia always is in charge and has the chance to connect, to support and to create knowledge for strengthening togetherness, advancing societies and contributing to conversations that overcome conflict and aggression. In this sense, we also have to continue to connect and shape the future we wish to see.
As EURAM community we will take decisive steps to meet again in person and intensify our collaboration and interaction online and on-site. The weakening pandemic situation in Europe will allow us to do so. Our EURAM Early Career Community is a clear driver of meeting in person: In 2020, the EURAM Early Career Consortium held at Huddersfield University was one of the last academic events to be held face-to-face prior to the time of lockdowns following the outbreak of the pandemic. The following, two editions were offered online and kept us connected.
Now, in 2022, our EURAM Early Career Community will be the door opener. The first group of early career scholars will get together face-to-face from 2-4 March 2022 at the Johannes Kepler University (JKU) in Linz, Austria, for the 13th edition of the EECC. Pierre Dussauge, Vice President EECC, together with Almina Bešić, the local organizer, will be welcoming 18 early career scholars and 12 keynote speakers, past presidents, or former EECC participants who now act as mentors to sharpen "Resilience in building a research career".
Our next in person event will be the EURAM Conference 2022. It will take place at ZHAW from 15-17 June in Winterthur (Switzerland) preceded by the EURAM Doctoral Colloquium from 13-14 June.
For the EURAM Doctoral Colloquium, we received 105 applications from PhD students. As for the conference, submissions are currently under review and we hope many of the authors will make their way to Switzerland. Stay tuned, we will tell you more about the programme and the keynote panels in the next few weeks! Reto Steiner, Conference Chair, is planning an inspiring week and fun events as well!
During the COVID-19 pandemic, PhD students were perhaps the most vulnerable of us all. Therefore, we have mobilized all our efforts to propose a more comprehensive path for them starting in 2022. The EURAM Doctoral Accelerator will be launched in March and will feature a EURAM Summer School and a EURAM Summer School programme for 2023. Mine Karatas-Ozkan, Vice President Talent Development gives us a foretaste of what to expect in this section of the newsletter.
The European Management Review (EMR) has been glowing and growing during the pandemic under the fantastic leadership of Michael Morley, University of Limerick. Thank you for your time, energy and wise actions. From now on, EMR will be led by a team of two fantastic Editors in Chief:  Anna Grandori, Bocconi University just joined the journal in February 2022 and Michael Morley, who will continue to drive the journals future. The latter gives us detail on the development of the journal during 2021 in this section of the newsletter. Also, a special issue on Re-imagining the Workplace of the Future is in the making and they are looking forward to receiving your submissions.
There is always room to get more involved in our community and I invite you to contact me if you would like to be part of the new EURAM Doctoral Accelerator initiative as a mentor or during our EURAM Doctoral Colloquium!
Beyond all this, I invite suggestions how we as EURAM community can truly support our colleagues in the Ukraine. Feel free to email me directly with suggestions or academic initiatives that you would like to lead. Let's stay together.
All the best to all of you,
Kathrin M. Moeslein, President
Mine Karatas-Ozkan, Vice President Talent Development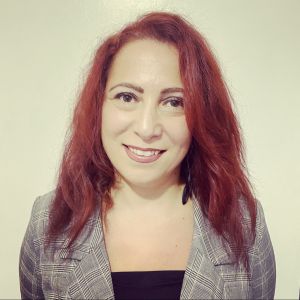 EURAM Doctoral Accelerator
We are thrilled to announce the launch of our EURAM Doctoral Accelerator, which brings together all of our doctoral education, training and support activities under one roof! Our Doctoral Accelerator invests in talented doctoral students as the next generation of knowledge producers, academics and researchers, practitioners in industry or policy makers ‑ whichever their chosen career paths will be. Through a mentor-driven support and online and on-site activities throughout the year, doctoral students will find huge amount of connectivity and encouragement in the EURAM Doctoral Accelerator community. They will enjoy an amazing network of peers and mentors who will not only motivate and energise them in ups and downs of the doctoral journey but also provide their scholarly input and connections. Currently, our key activities under the Accelerator comprise our flagship programme, namely the EURAM Doctoral Colloquium (DC), and a brand-new scheme – the EURAM Doctoral Buddy Scheme, which is an online buddying and mentoring support programme offered throughout the year, which will be led by our colleague, Dr Joanna Szulc. Following our onsite EURAM Doctoral Colloquium in June 2022 and drawing on from feedback of our participant doctoral students, we are also planning webinars on selected topics all year round. Even more excitingly, we are planning a EURAM Summer School programme for 2023, particularly for those doctoral candidates, who are in their final phases of doctoral studies and need tailored support in transitioning to their next career step. Watch this space! Join us as participants and mentors. Let's grow our community together!
On behalf of the EURAM Doctoral Accelerator Task Force
Michael Morley, Editor in Chief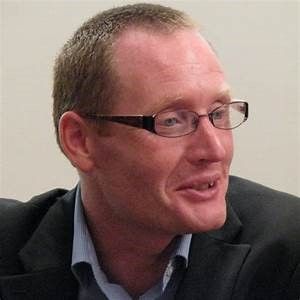 European Management Review 2021
The year 2021 was a positive one for European Management Review on several fronts.
Firstly, original submissions increased significantly. In 2021 the journal received 421 new original submissions, up from 372 in 2020, in addition to handling a significant number of manuscripts that had earlier been given a revise and resubmit decision and were subsequently re-submitted for further review and consideration.
This upward trend in submissions required a significant engagement with our reviewer community who are central to our success. While reviewer recruitment was, and remains challenging, we are pleased to report that a total of 653 reviews were completed and submitted by our dedicated reviewers in 2021, up from 390 in 2020. Reviewers from the US, UK, France, Italy, Spain, Germany, Turkey, Australia, and Ireland were among the most active in 2021.
The readership of European Management Review also continues to expand. The year 2021 saw downloads rise to a total of 152,970, up from 107,890 in 2020. The rise in downloads is particularly strong in the UK, the US, the Netherlands, Australia, Germany and India. The citation trend is also on an upward trajectory. The year 2021 saw a rise of approximately 30 percent on 2020.
Finally, by way of content, European Management Review published 4 issues in 2021, comprising 48 items in total, of which 20 were hybrid open access. This compares with a total of 58 in 2020, of which 16 were hybrid open access. Of the 48 items published in Volume 18 in 2021, three were Editorials, 4 were in our Methodology Matters Section and 37 were regular articles. In addition, we published one Guest Edited Special Section on Managing People and Organisations in the Creative Industries comprising an Introduction prepared by the Guest Editors, along with three articles addressing key themes covered by the call for papers.
Stefan Güldenberg, Vice President Practice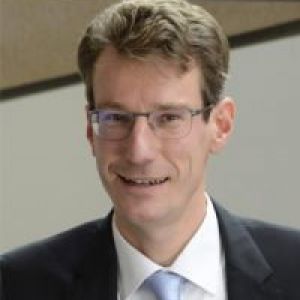 Panos Desyllas, Vice President Funding